Holiday Inn At The Pier

120 Colorado Ave
Santa Monica, CA 90401
Price Range:
Rating:
1-800-780-5733
Promo Code: 260363
Holiday Inn At The Pier Hotel Review
Holiday Inn Santa Monica Beach At The Pier Hotel in Santa Monica, California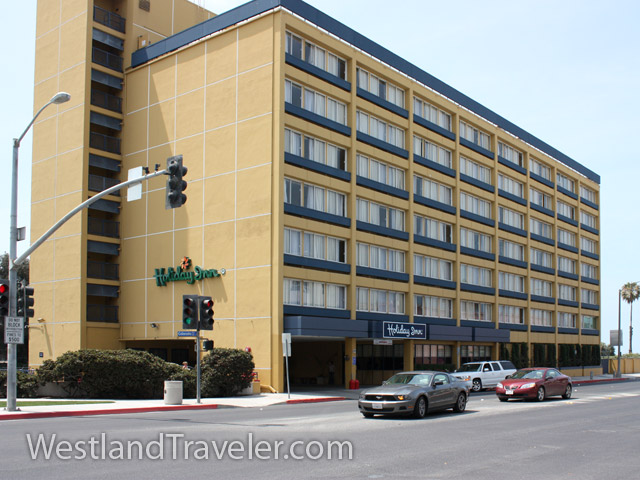 The Holiday Inn Santa Monica Beach at the Pier Hotel is all about location. You are just steps to the world-famous Santa Monica Pier and the Pacific Park amusement park. You will also be across the street from the newly renovated Santa Monica Place Mall, which is now an outdoor, upscale shopping mall adjacent to the Third Street Promenade. Aside from its accessibility to major attractions in Santa Monica, this Holiday Inn is a certified Green Sustainable Property which is in line with the pro-green attitude of Santa Monica.
Though it so close to the beach, it really does not have great ocean views and the hotel is between the busy Santa Monica Freeway and Colorado Boulevard. Guests can use the 24-hour standup business center so visitors can check their email. There is an ATM machine for cash emergencies, express check-in and check-out and a safe-deposit box at the front desk. Added perks are air-conditioned public areas and the heated outdoor swimming pool with a sundeck. The hotel also has its own restaurant, Windows Restaurant, which serves American cuisine with a casual atmosphere for breakfast and dinner only. Guests have access to the 24-hour fitness room to keep up with their workout routine. The fitness room offers minimal equipment. The hotel's cozy lounge Windows Lobby Lounge, serves refreshing cocktails and light snacks. Bikes may be rented on site for a quick ride on the beach.
The seven-story Holiday Inn Santa Monica has 132 guest rooms with six executive suites. All rooms have complimentary high-speed wireless Internet access, great for catching up with friends while on vacation. All rooms are air-conditioned and feature Serta pillow top mattresses. Each guest room also has the following amenities: a 32-inch flat-screen TV with cable, climate control, a coffee maker, free newspapers, a crib upon request, a desk, an ergonomic chair, a hair dryer, an a multi-line phone with voice mail, pay movies, an in-room safe for your valuables, a refrigerator upon request and a video-game console. Room service may be provided for breakfast and dinner. The bathroom includes a shower/tub combination with curved shower rods, a large vanity area, soft bathrobes and Bath and Body Works products.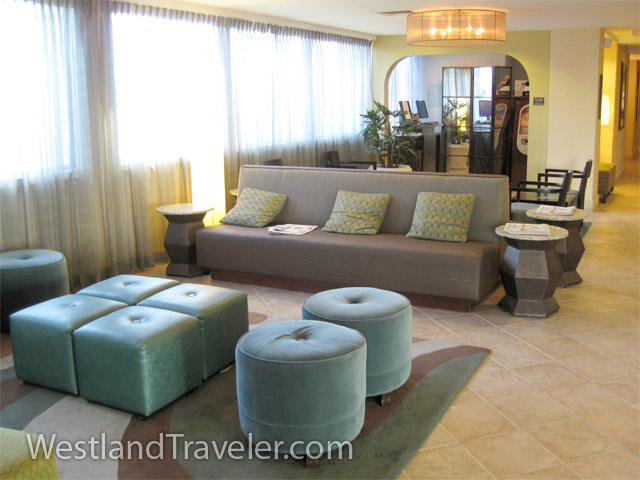 Other services offered include: daily maid service, multi-lingual staff, car rental, uniformed security on site, smoke alarms in the rooms and a sprinkler system. A computer is available for your use. Photocopy and fax machines are also provided. The public areas are wheelchair accessible. Self-parking and valet parking are available.
For the price of this Holiday Inn Santa Monica Beach at the Pier Hotel, you can't be closer to Santa Monica's top attractions and shopping.