Best Western Gateway

1920 Santa Monica Blvd
Santa Monica, CA 90404
Price Range:
Rating:
1-800-780-5733
Promo Code: 260363
Best Western Gateway Review
Best Western Gateway in Santa Monica, California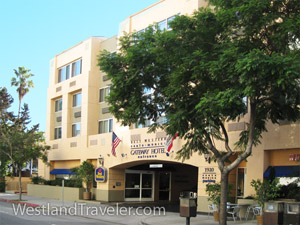 If you are looking for a hotel in Santa Monica that provides good accommodations, amenities and customer service at reasonably rates, come and visit the Best Western Gateway Hotel Santa Monica. Conveniently situated in the heart of Santa Monica on world-renowned Santa Monica Boulevard, it provides easy access to a wide array of local hot spots and important places. Places such as Santa Monica Beach, Santa Monica Pier, Santa Monica Civic Center, Third Street Promenade and Venice Beach are close by.
Best Western Gateway in Santa Monica offers shuttle service to beaches or shopping destinations Third Street Promenade and Santa Monica Place Mall at no extra cost. A few miles drive and you'll be enjoying some of Los Angeles' legendary attractions like Rodeo Drive in Beverly Hills, Universal Studios and Disneyland.
The hotel's fitness center, that is open 24 hours a day, will help you keep in shape on your stay in Santa Monica. Not to mention the running walk paths at the nearby Palisades Park with a breath-taking view of the Santa Monica Beach. Check out the beach volleyball courts south of the Pier. The hotel has garden sun decks for guests to laze around in.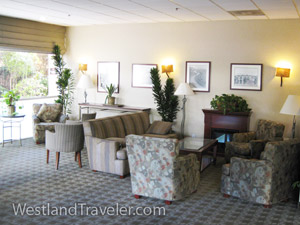 The International House of Pancakes (IHOP) located off of the lobby, is open daily for breakfast, lunch and dinner. Guests may opt to enjoy their meals outside. Best Western Gateway, Santa Monica has conference facilities for 60 people for banquets and other events. Catering services, same-day laundry service, valet service and a 24-hour front desk service are also available. Complimentary amenities offered at the hotel include parking (one car per room), newspapers, and wireless Internet access.
Best Western Gateway in Santa Monica is a non-smoking property with 123 guest rooms spread across in its four floors. Each room features air-conditioning, a flat-screen TV with cable and HBO and also connected to a DVD, free Wi-Fi internet access, an infant crib (upon request), an armchair, a desk, a coffee maker, a refrigerator, an in-room safe, a hairdryer, pillow top mattresses, and a clock radio. Guests also enjoy free local calls and room service. The well-kept bathrooms boast granite counter tops. Pets are not allowed on the property.